Welcome to the Read Bros Hardware online store!
Five Generations, One Store
Read Brothers Hardware has been around since 1867, looking after the ever-changing hardware needs of Thames and the Coromandel. With five generations and 155 years of knowledge behind us, chances are we'll know what you're looking for. Read more…
Every so often we have someone visit the store who has a story about a shopping experience years or even decades ago. We loving hearing these and invite you to share your stor (or your parents or grandparents) and become part of our history.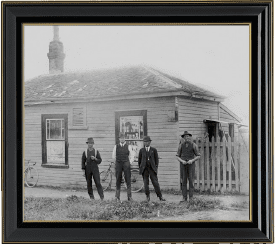 The independent nature of our business means we don't make compromises on the level of service we provide. Yes, we can sell you one bolt if that is all you need. Just ask!